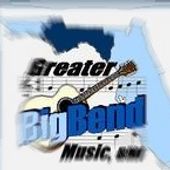 WELCOME!
PaxtonRob The Songs Remember
"What humankind forgets, the songs remember." ~Pax   
          
          PaxtonRob is a "brand" of American songwriting that seeks to remember significant events in life, lives and homeland.  Most are songs of human interests that fit Country and Americana musical genres.
        The "brand" values the phrase  "Words matter" even more beyond 2020 given the  dangerous unraveling of democratic values in our country fueled by dystopian-governance politics, misinformation, and conspiratorial theorisms at large. 
VOICES
         Featured vocalists Lisa Watson Wells, Fred "Butch" Burns, Eddie McFarland, Tim Thompson, Rick NesSmith, Ron Patrick, and Lance Miller are associated with either the "brand" or Greater Big Bend Music, BMI via co-writing ownership credits and/or "Work for Hire" agreements.

RECORDING
         Engineers and Mixers (alphabetically):
Fett-Azalea Studios, Nashville, Tn;
Pete Winter-Winterstone Studio, Tallahassee, Fl.;
Rick NesSmith-Rick NesSmith Music, Jacksonville, Fl;
Rick Ott-From The Heart Recording Studio, Sopchoppy, Fl.;
Ron Patrick-Holdin' Up the Wall Recording Studio, Tallahassee, Fl;
Rudy Jones-Rudy Jones Music, Greensboro, Fl.
DOWNLOADS
         Digital downloads are available at CDBaby partners worldwide and hosted here by Greater Big Bend Music, BMI, and BANDZOOGLE.
To assure visitors receive an efficient and pleasant on-line experience, the web hosts may employ temporary navigational cookies on this site. If you accept, please continue via the Greater Big Bend Music, BMI button below.