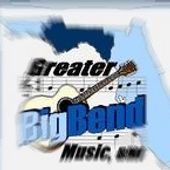 WELCOME!
PaxtonRob The Songs Remember
"What humankind forgets, the songs remember." ~Pax   
          
          PaxtonRob is an American songwriter "brand" using lyric and melody to shine a light on people, places, and events that influence or mold human response and interaction. Some songs are of historical meaning and cultural mores, love and relationships, war and conflict, or perhaps societal needs and ills. Some may just be.
        The "brand" lends an ear to the unraveling backdrops of dystopian-governance politics and conspiratorial theorisms. The brand values the phrase  "Words matter."  Opinions expressed or implied are those of the "brand" and not necessarily those of the featured vocalists.
OTHER VOICES
         Lisa Watson Wells, Fred "Butch" Burns, Eddie McFarland, and Lance Miller are featured vocalists associated with either the "brand" or Greater Big Bend Music, BMI by virtue of co-writing ownership credits or "Work for Hire" agreements.
COMING SOON
          For better or worse, Pax is giving his 93 year old uncle (Professor Rohn) his own page upon completion of anger management class. However, unk was suspended from class for 1 year because of "chasing" and other disorderly behavior. As a result, this kick-start will take longer than expected.  Also coming, more "listening room" videos, covers, and other content.
DOWNLOADS
         Digital downloads are available at CDBaby partners worldwide and hosted here by Greater Big Bend Music, BMI, and BANDZOOGLE.
To assure visitors receive an efficient and pleasant on-line experience, the web hosts may employ temporary navigational cookies on this site. If you accept, please continue via the button below.