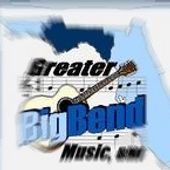 WELCOME!
PaxtonRob The Songs Remember
"What humankind forgets, the songs remember." ~Pax   
          
          PaxtonRob is a "brand" of American songwriter crafting lyric and melody to create original songs ranging from Country and Americana to Seasonal and Instrumental. Many are human-interest story songs that shine a light on every-day people, places, and events. Some songs are of historical meaning and cultural mores, some of love and relationships,  war and conflict, or perhaps societal struggles of perseverance and rising above.
        The "brand" values the phrase  "Words matter."  And so, the crafting may include political messaging here and there, considering the dangerous unraveling of democratic values in our society fueled by dystopian-governance politics, misinformation, and conspiratorial theorisms at large.  Of course, opinions expressed or implied are those of the "brand" and not necessarily those of the featured vocalists and others.
VOICES AND INSTRUMENTS
         Featured vocalists Lisa Watson Wells, Fred "Butch" Burns, Eddie McFarland, Tim Thompson, Rick NesSmith, Ron Patrick, and Lance Miller are associated with either the "brand" or Greater Big Bend Music, BMI via co-writing ownership credits and/or "Work for Hire" agreements.
         Contributing musicians are, in no particular order, Rick NesSmith (guitar/bass/percussion/ harmonies), Jerry Evans (keys), Brian Hill (acoustic lead/harmony), Dell Suggs (harmony), Danica Winter (harmony), Fred "Butch" Burns (guitar/mando/harmony), Rudy Jones (dobro/violin), Shelley Weiss (violin/fiddle), Dom Lasik (percussion), Steve Redmond (percussion), Ray Wiley (steel), Marcus Stadler (bluegrass banjo/harmony), Tim Thompson (bluegrass guitar/harmony), Marilyn B Smith (upright bass/harmony), Rick Ott (bass/rhythm and Fender Strat guitars/harmony), Sammy Tedder (sax), Frank Lindamood (banjo).

RECORDING
         Engineers and Mixers (alphabetically):
Fett-Azalea Studios, Nashville, Tn;
Pete Winter-Winterstone Studio, Tallahassee, Fl.;
Rick NesSmith-Rick NesSmith Music, Jacksonville, Fl;
Rick Ott-From The Heart Recording Studio, Sopchoppy, Fl.;
Ron Patrick-Holdin' Up the Wall Recording Studio, Tallahassee, Fl;
Rudy Jones-Rudy Jones Music, Greensboro, Fl.
SONGWRITERS
         Writers and Co-writers:
Rick NesSmith/Ron Patrick
     "MaryAnn Sent Me"
Robin Branda/Paul Harbin/Ron Patrick
     "What You Answer To"
Fred "Butch" Burns/Ron Patrick
     "She Closed Her Eyes In Memphis"
Charles Miner/Ed MacFarland/Ron Patrick
     "Pale Blue Cadillac"
Ron Patrick/Lisa Watson Wells
     "What Christmas Means To Me"
Ron Patrick (Primary)
      All other Songs
      
COMING SOON
       More "listening room" videos, covers, and other content.  And for better or worse, Pax is giving his 93 year-old fav uncle (Professor Rohn) his own page after he completes his court-ordered anger management class.  Sad to say, but unk got himself suspended from class because of "chasing" and other disorderly conduct.  All bets are off.  Go figure.
DOWNLOADS
         Digital downloads are available at CDBaby partners worldwide and hosted here by Greater Big Bend Music, BMI, and BANDZOOGLE.
To assure visitors receive an efficient and pleasant on-line experience, the web hosts may employ temporary navigational cookies on this site. If you accept, please continue via the Greater Big Bend Music, BMI button below.